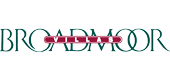 Resident Reviews
|Recommended: No
It used to be quiet here not anymore, When you have residents playing and bumping loud music all day, and throughout the nite, Who wants to hear that is so rude and annoying Yes these are apts but you will think people will have common sense Bumping music while there are in their garages, or driving by beyond ridiculous And people playing basketball at nite hitting the ball it up against people windows, garages if you doing all this you need your own home not no apts
I`ll be glad to speak with any resident about these issues if I new what vehicle or apartment the extra loud music is coming from. The first offense I will speak with them and if it continues they get a lease violation with a fine. If any resident doesn`t change the behavior that bothers their neighbors will be given a non-renewal notice at the end of their lease. The parking lot and driveway are not a basketball court so if I new who was doing this I would remind them of that.
|Recommended: YesLove it — Great
|Recommended: YesOk — Garage and location
|Recommended: YesPretty comfortable. — PROS Affordable for the quality you're getting. Leasing office is very accommodating and wants to make sure everything works properly. Comes with a fireplace and appliances washer dryer, fridge, microwave, etc. and a one-car garage. Apartments are quite spacious, even the 1-bedrooms. Can't really hear the neighbors at all. Community is mostly quiet except for the occasional resident who blasts music in their car when they drive by. Fiber optic hookups for Wi-Fi. Great distance from shopping restaurants and DFW airport. CONS Close to DFW airport so you can hear planes from time-time. No fitness center. Buildings are a bit older so the floors are a bit uneven but they've been renovated so everything looks and works fine .
|Recommended: YesLoving my new home — I love my new home I will be here until I purchase my forever home. Micheal need to be trainer and example to these other Apt communties he need show them how you treat your resident with dignity and respect he his AWESOME, THE BOMB.COM and the Maintence guy he is awesome One Stop Shop it does'nt take him 8 times to get it right it's ONE AND DONE I love it here u will not be disappointed Trust me
|Recommended: YesLOVE IT 👍 — I would tells them that they would LOVE IT HERE 😍 peace, very quite 👍
|Recommended: YesGreat complex — I've only been living in the Broadmoor apartment for 3 days but the apartment was immaculately clean. It was move-in ready. Michael, the manager was in every way professional. He exhibited a personable persona that made leasing here very comfortable.
|Recommended: YesBest apartments I have lived at in years — It is quite neighbors are friendly. Staff is great and extremely helpful.
|Recommended: YesNice place to live — I love it nice, peaceful, clean environment and staff is great always very professional
|Recommended: YesIt's great — The apartments are great.
|Recommended: YesNeeds better insulation but overall ok — Is perfect. Area
|Recommended: YesLove this place — I have never heard a sound from next door, property is maintained very well and very clean.
|Recommended: YesGreat quiet place to live at an affordable price. — If you are looking for a nice well priced place to live this is the place. This place has 100 units so it is very quiet. It is tucked away from main roads so you don't have a lot of road noise. However, it's very close to everything you need and an arrow shot away from DFW. It does lack amenities you find at other apartments gym, dog park, etc. But, the apartment was built a long time ago before these things were a must. Every unit gets a garage included in the rent, and I think that more than makes up for it.
|Recommended: YesLovely — Broadmoor Villas is a very nice and peaceful community. The tenants are very friendly. I would surely recommend